Stumbled across these whilst compiling stuff for the new website.
A collaboration between myself and the artist Toby Ross-Southall at the Mutate Britain exhibition underneath the westway.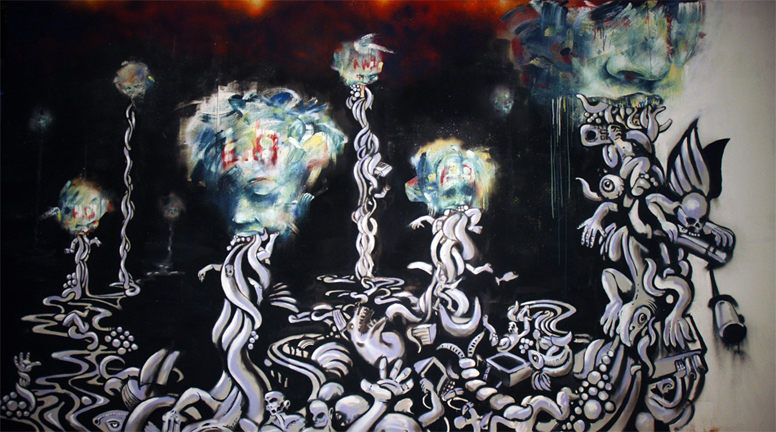 (below, left) Decorating hoardings in Bermondesey with the collective Off the Wall. (below right) Pen on glass illustration for the Daydream Network at the Illustrator's Block design festival in holloway.
And some more text to round things off.